I know I had a goal of reading three books, and I really only read one book during this read-a-thon. BUT! It was an important book and a real experience that I didn't expect.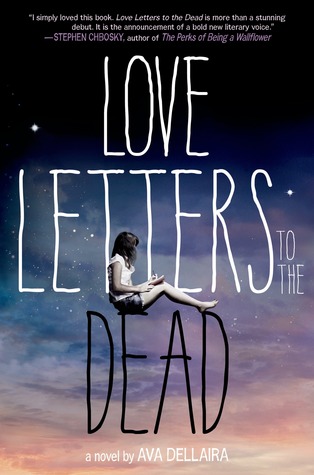 This book. You guys.
So this book was a great one. Not the best, mind you. I did get pretty annoyed by how immature the main character was throughout 75% of the story. But I liked this book because of the concept, and the fact that I went through depression in my childhood. So reading this book felt like watching my past self go through all of it again. It was a difficult read at some parts.
Love Letters To The Dead is about Laurel, a girl who goes through grief after losing her sister, May. In class she is assigned to write a letter to someone who is dead. So she does, and keeps doing so throughout the entire school year. She writes to people who inspire her, or mean something to her life.
I bought the ebook version, and finished it in about three days. I cried at the epilogue. I don't really know what else to say.
That's all I read during the Bout of Books, really. I read a little bit of Outlander, and I'm currently reading A Monster Calls. Both fantastic books. The second one is also about death, but before it happens, and the grief and anger that comes with expecting the death of a loved one. It's also a great read.