Hi guys! I'm here with a wrap up of what I've read in the month of August. I only finished two books, Love Letters to the Dead. I've already told you guys about that one. Not gonna write about it for the third time.
I also read A Monster Calls by Patrick Ness on my Iphone. I finished it in about three days. It's the first Patrick Ness book I've ever read, and it was really good. I feel like this book is geared more towards middle grade, but even for that, it was a good read. Now I want to read his YA and see how good that it.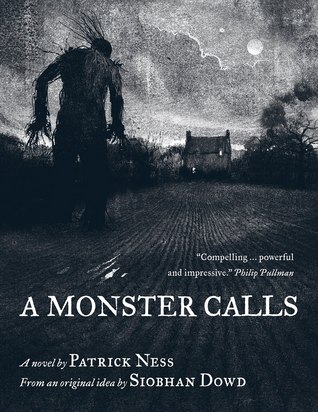 The monster showed up after midnight. As they do.
But it isn't the monster Conor's been expecting. He's been expecting the one from his nightmare, the one he's had nearly every night since his mother started her treatments, the one with the darkness and the wind and the screaming...
This monster is something different, though. Something ancient, something wild. And it wants the most dangerous thing of all from Conor.
It wants the truth.
Those are the only two books I have read this month, but I am currently reading The Martian by Andy Weir. I'm only like, three pages in, but I love his sense of humor so far.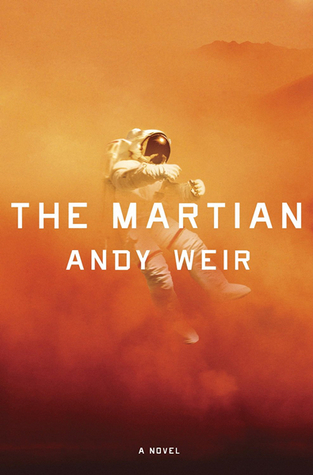 Six days ago, astronaut Mark Watney became one of the first people to walk on Mars. Now, he's sure he'll be the first person to die there. After a dust storm nearly kills him & forces his crew to evacuate while thinking him dead, Mark finds himself stranded & completely alone with no way to even signal Earth that he's alive—& even if he could get word out, his supplies would be gone long before a rescue could arrive. Chances are, though, he won't have time to starve to death. The damaged machinery, unforgiving environment or plain-old "human error" are much more likely to kill him first. But Mark isn't ready to give up yet. Drawing on his ingenuity, his engineering skills—& a relentless, dogged refusal to quit—he steadfastly confronts one seemingly insurmountable obstacle after the next. Will his resourcefulness be enough to overcome the impossible odds against him?
I am also reading this one on my phone, but since I've got three other projects going on at the moment, it might take a while to finish this one.